Who stands behind the effort?
Away from media propaganda
There are creative people and I think they are the majority, prefer to work silently and enjoy their work, I will share with you some of my business life expertise where I have had numerous and varied experiences and sure there were lots of ups & downs (you can read about it in my book). Perhaps the most significant event is that I was among the first, if not the first one to open an Internet cafe in Saudi Arabia in 1996, before the public in Saudi Arabia was allowed to access the Internet in 1999. My benefit from my experience in dealing with the internet in America during my study in Chicago in 1994 has the biggest impact on my continuing interest in the virtual world and its developments today
"I can do things you cannot, you can do things I cannot; together, we can do great things." Mother Teresa
"Mother Teresa "
Vibes Team
Background
Snapshots of my working life
Satellite Advertising Channel License
A copy of the license of the satellite advertising channel that was broadcasting on Nilesat, where I founded it and it was one of the first channels (No. 9) that the regime at that time allowed to broadcast from inside Saudi Arabia, knowing that the beginning of the launch of my satellite channel was under the name of Done Deal TV in 2008, and I wanted to share this information with you to show how interested I am in the world of media as well as social media early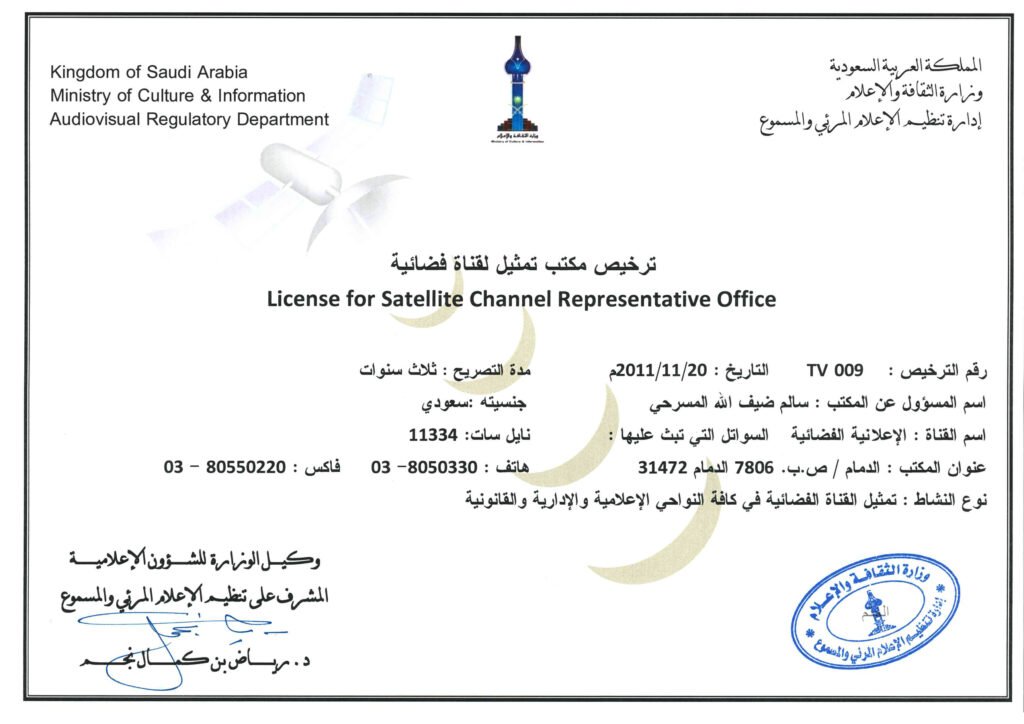 Demonstration video
A beautiful introductory video, explaining the reason behind the establishment of the Virtual Investment Gathering Company
A simple virtual initiative turned into a powerful business conglomerate
The Start
Millionaire under construction
Getting rich is not an impossible dream! From real experiences and events… I am neither a writer nor a thinker… It is just a humble attempt that I wanted to share with you.
Get your copy of my book for free (in attendance)
If you are in the eastern region of our beloved kingdom, you can get a free copy personally signed by me if you personally attend the headquarters of VIBES Holding Company
Register to request your free copy in attendance, and we will contact you to determine the time of attendance in person and receipt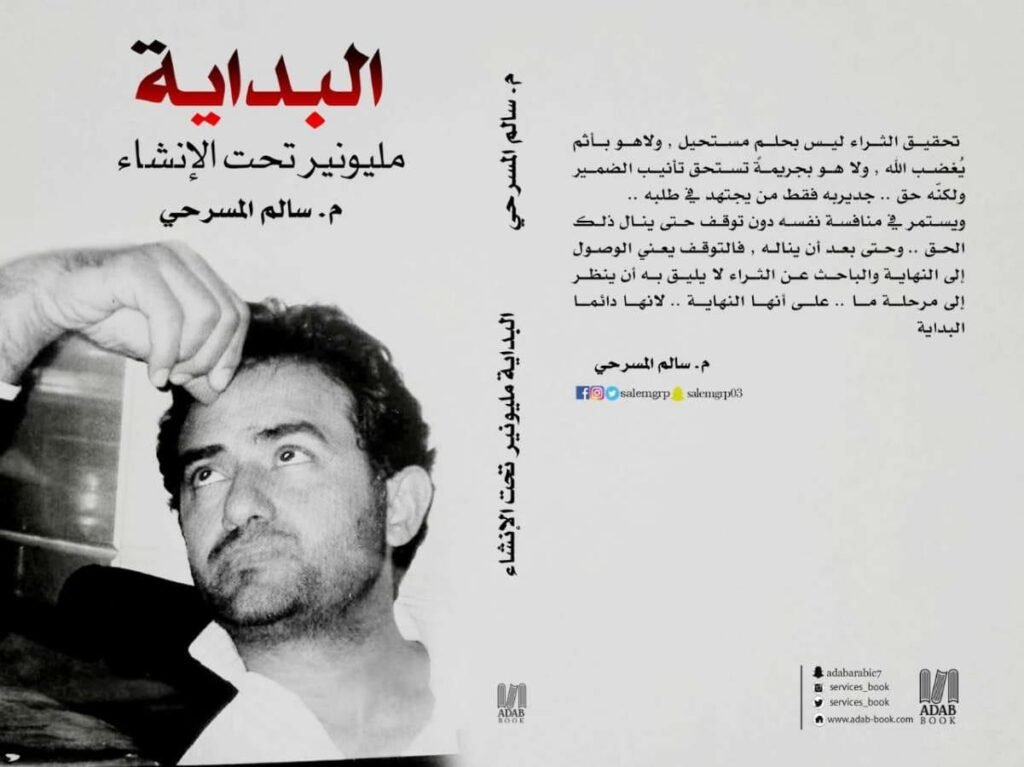 Are you from outside the region?
You can get it through the AdbBook website and get it delivered to the door of the house.
Dr. Mohammed Al-Qahtani
Mohammed Al-Qahtani
Bachelor of Project Management (Saudi Arabia)
Master of Human Resource Management (USA)
PhD International Business Administration (UK)
Experience in the world of local and international consultancy
An aspiring founder of entrepreneurship.
Economic analyst for Saudi and international channels and radios.
Economic analyst in a number of local and international newspapers.
Founder of management thought and real-time leadership in the world.
Founder and Vice Chairman of the Board of Directors of the Saudi Franchise Association.
Founder of the National Administrative Medicine Center initiative.
He is working on the establishment of Arab franchise accelerators.
Owner of the initiative of a vein mark for productive families.
Owner of the initiative of the national franchise caravan.
An active member of many local and international associations and federations.
He has provided many workshops, lectures, seminars and volunteer courses in the fields of: Management, Leadership, Human Resources, Self-Building, Franchise, Export Management, International Trade
He has many scientific researches published in the most important Arab and international journals.
Recipient of the U.S. who's Who Award for the year 2013 and 2014.
He previously served as Chairman of the Committee of the Saudi Karate Federation in the Eastern Province.
Author of a number of books, the most important of which are:
Human Resource Management: The Integrated Approach to Human Resource Management (To read the book click here)
International Economic Blocs and the Challenges of Arab Economic Integration
Franchise
Corporate work environment (to read the book click here)
Franchise Winning Horse
Instantaneous management Leaders companies are looking for
Franchise: The key to achieving money and success for His Excellency Dr. Mohammed Delim Al Qahtani
Suppression of Entrepreneurship – Dr. Mohammed Bin Dulaim Al-Qahtani
Dr. Abdullah Alaraj
Dr. Abdullah Alaraj is an academic turned active angel investor. He holds BSc degree (in Computer Science) from King Saud University (Saudi Arabia), MSc (in Internet and Distributed Systems) and PhD (in e-commerce Security) from Durham University, the UK.
Dr. Abdullah Alaraj has led different positions in Qassim University from 2008 till 2018. These positions include head of Computer Science department, Vice Dean of College of Computer, Vice Dean of Information technology Deanship. He was also the Dean of College of Computer in a private university.
Dr. Abdullah Alaraj is active angel investor in early stage start-ups; pre-seed and seed. He invested in more than 30 startups in Fintech, Blockchain, LegalTech, EdTech, AI/ML, Food/Beverages, Logistics, SaaS and cybersecurity. His portfolio companies are based in USA, UK and Saudi Arabia, India and LATAM.
Dr. Abdullah Alaraj is a member of United Kingdom Business Angel Association (UKBAA). He is also the co-founder and Chairman of Board of Riyadh Angel Investors (https://riyadhangels.com).
Some Trainings / Certificates for Dr. Abdullah Alaraj:

Fund Manager Program (Run by Jada and Stanford University).
Certified Ethical Hacker.
Project Management Professional.
Leading Strategic Change in Higher Education.
Strategic IT Leadership.
and more…
Interview with Dr. Abdullah Al-Araj – Investing in Startups